Sunday morning (the 31st) we headed south to spend a few days with Andrew's family. Scout slept wonderfully for most of the two hour car ride south, played happily for a few hours when we got there, took a decent afternoon nap, and woke up happy to celebrate her birthday! She was slightly overwhelmed by the crowd of people, but seemed to enjoy her evening. There were lots of kids to play with, a rare treat for her. She was spoiled with many amazing presents, an awesome steak dinner with scalloped potatoes (a new Scout favorite!) and her own Elmo cupcake for dessert! Thank you everyone for loving on our little girl!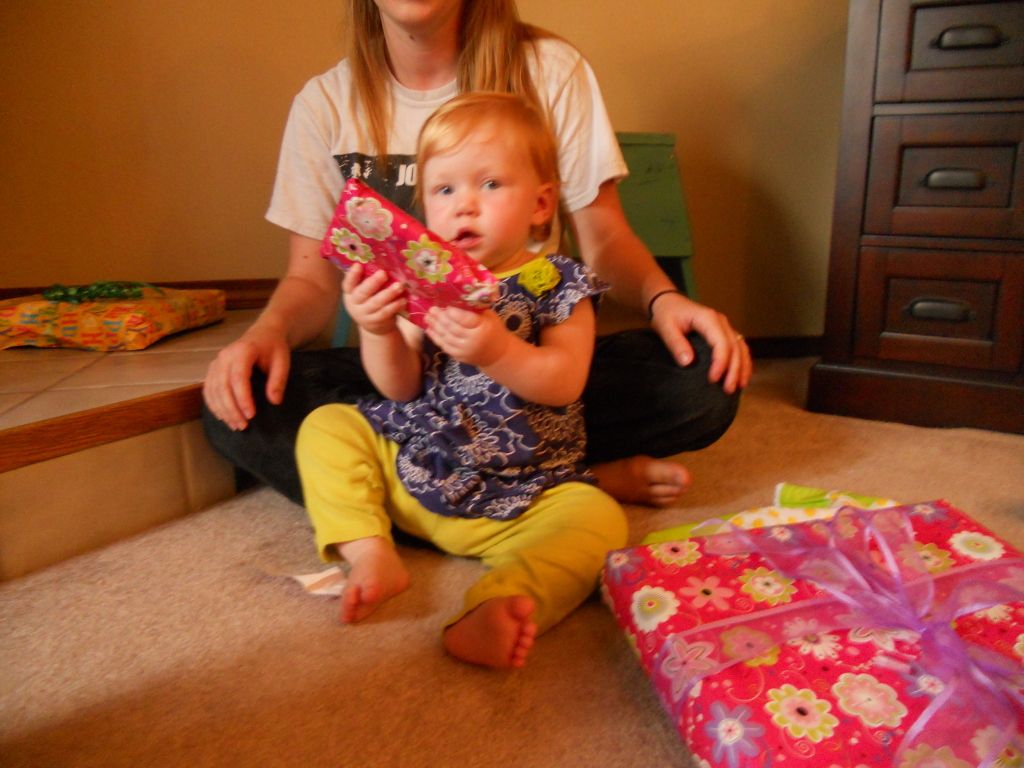 For me? What do I do with it?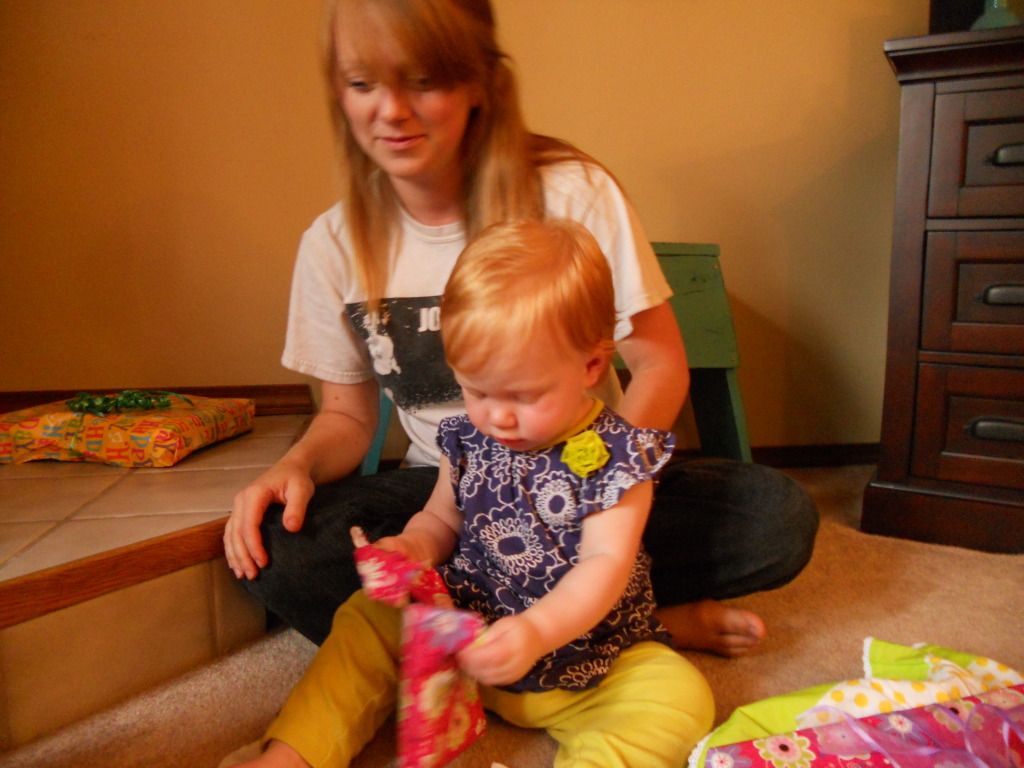 I rip it?
Ooh, ripping is fun!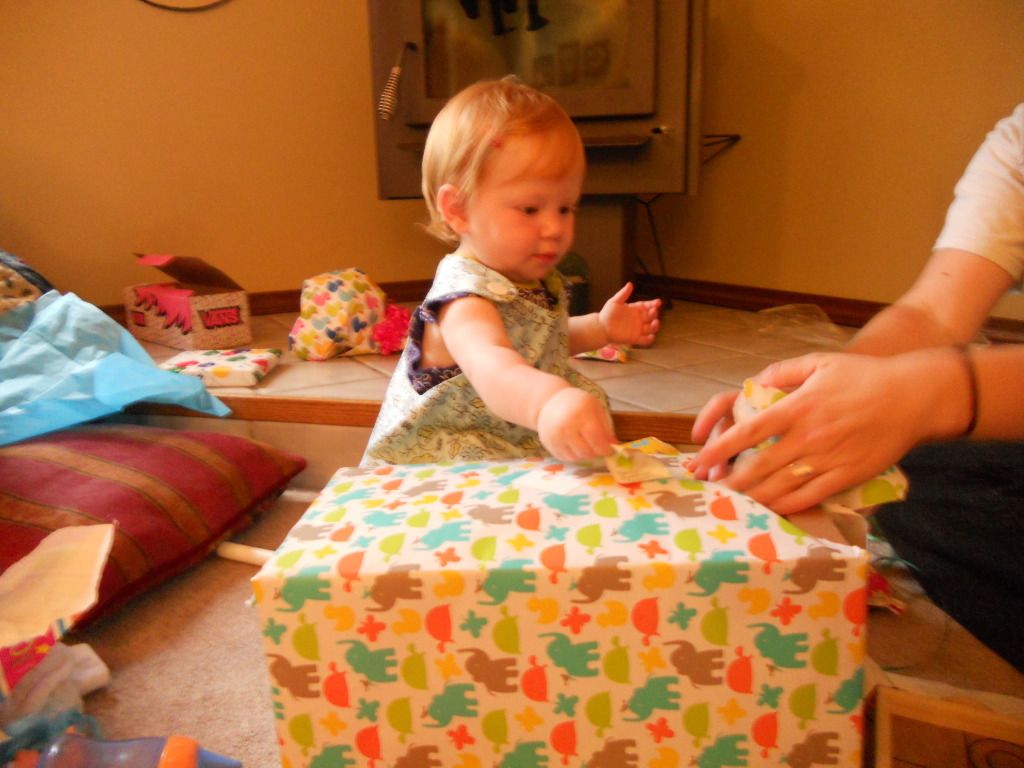 I can rip this too?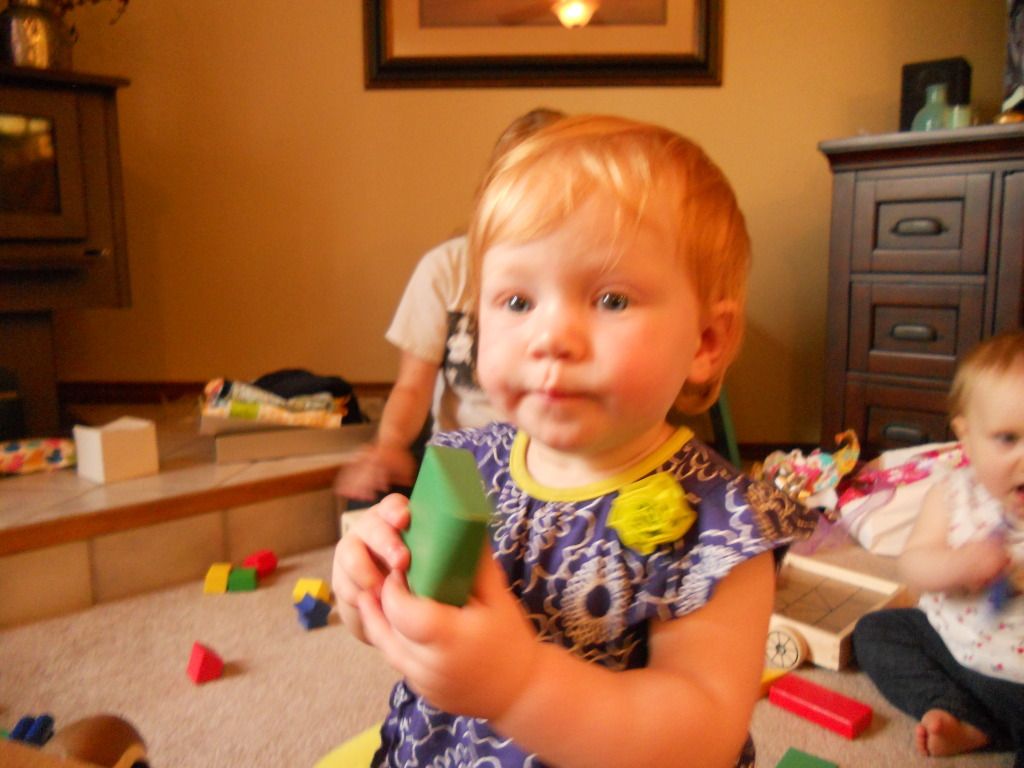 Blocks. They're awesome.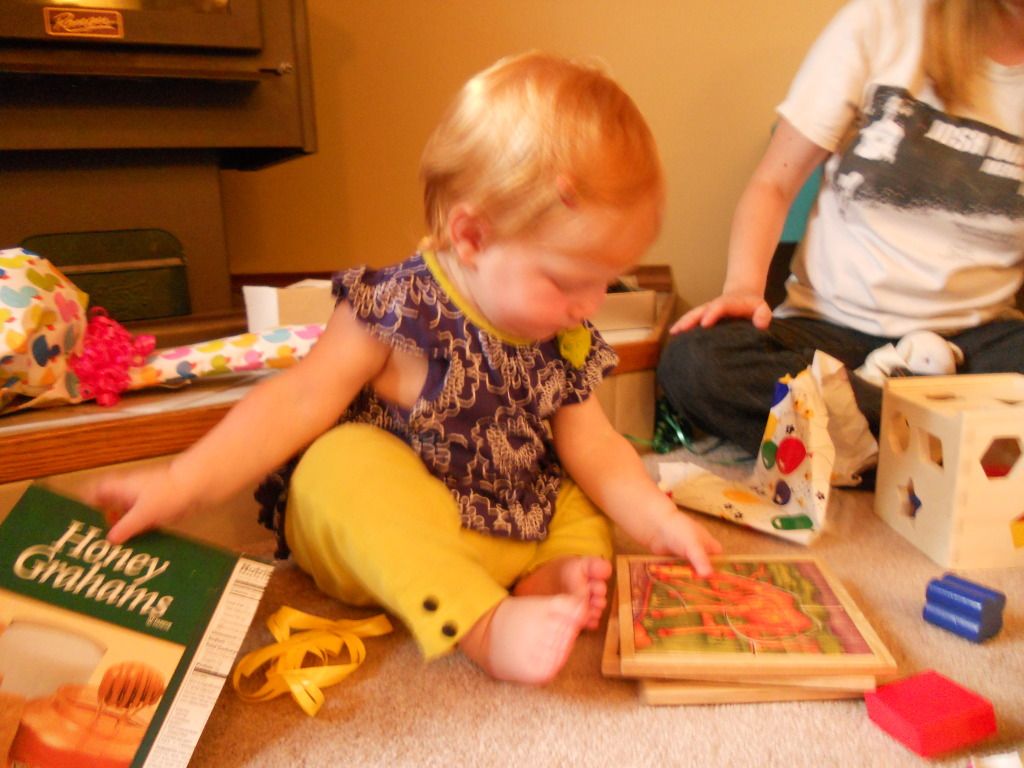 Puzzles!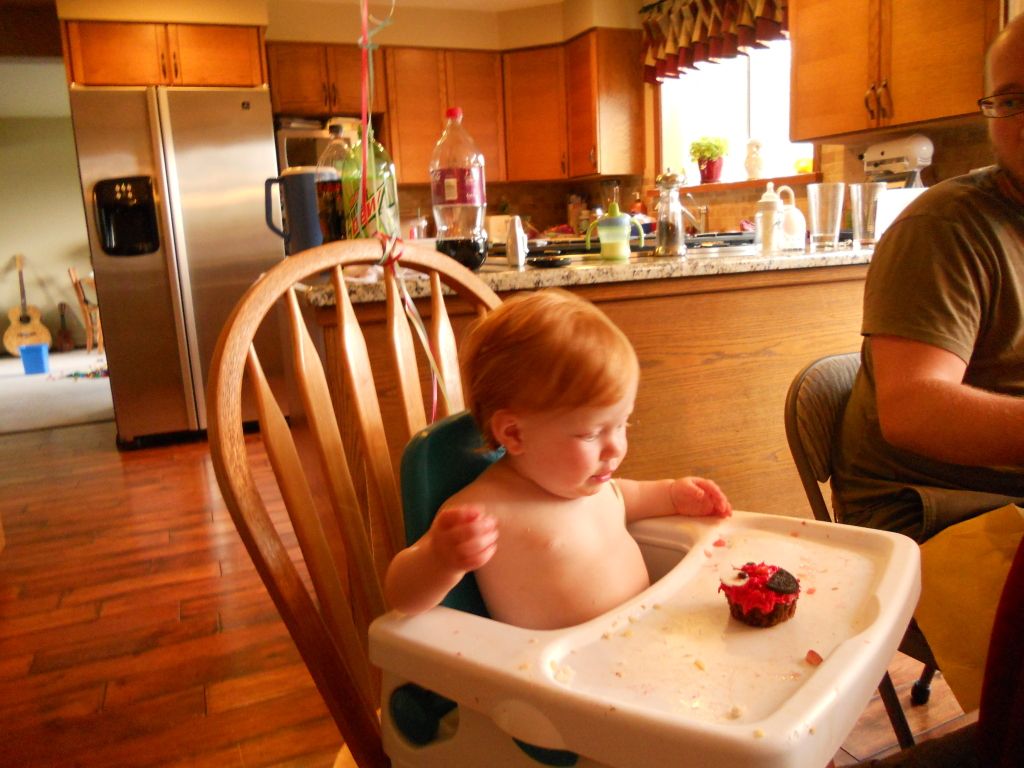 What? I'm naked and there is something weird on my tray. Now what?
Touch it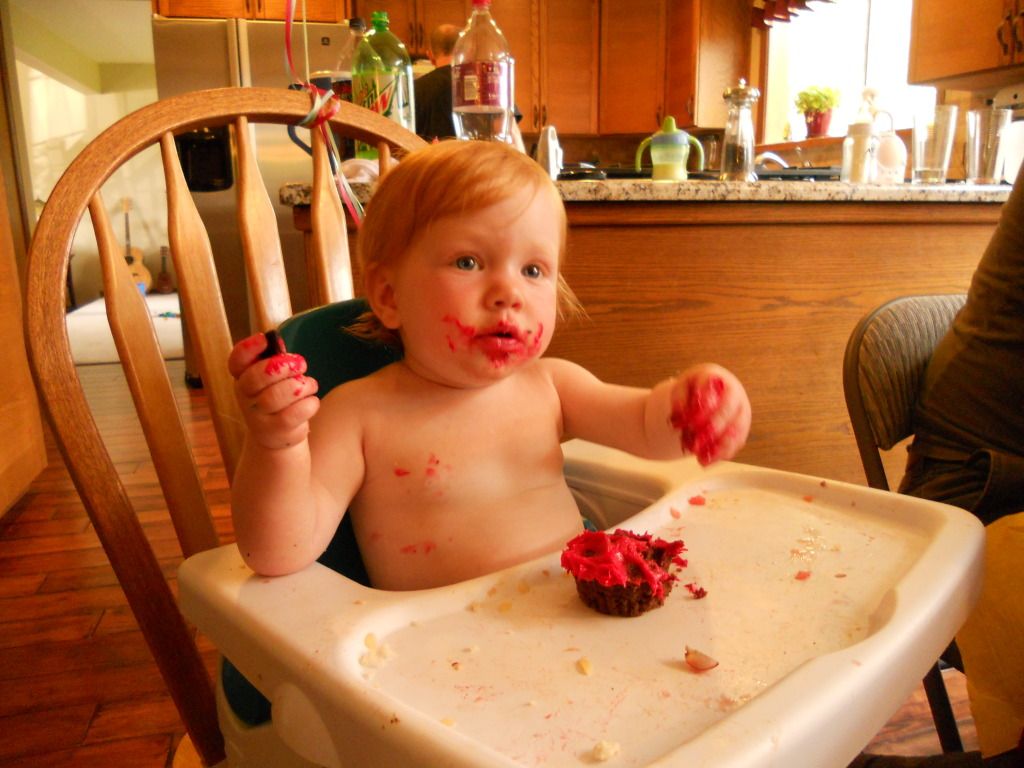 This is odd....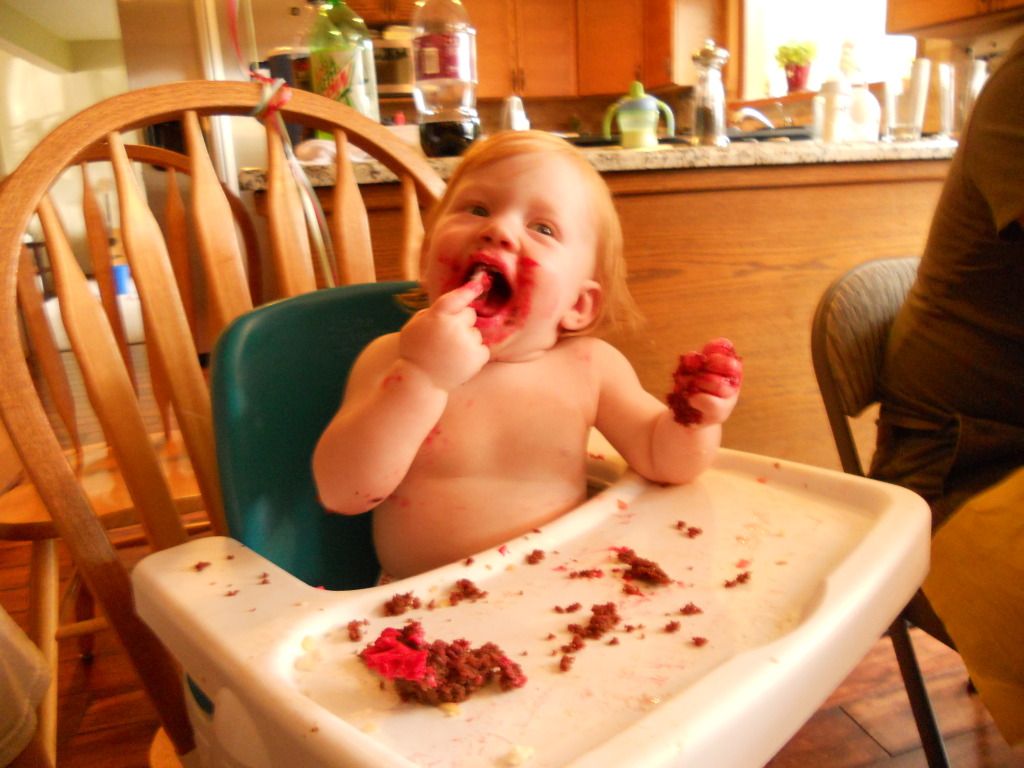 But I love it!!!