Scout doesn't have time for full photo shoot on her birthday, but we thought we'd say a quick hello!
These days, she:
Loves watching video clips, especially Signing Time and Elmo. Skype is still pretty popular too!
Eats anything and everything. Strawberries, hummus, and dill pickles are favorites. She would overdo them if we let her...overdoing them is no fun on the tummy!
Is still a little flirt and loves playing with people, however she can get a little overwhelmed in a big crowd and wants to be near mom or dad.
Likes eating with a spoon, of course we have to put it on for her, but she's pretty good at getting it in her mouth.
Can walk pretty well and toddles around when we are least expecting it. She also walks on her knees well, or does a funny little "Fiddler on the Roof" type move to get around. Crawling is now saved for the occasions when she has to move really fast.
Is a little jabberbox, especially when there aren't too many people around.
Loves her stuffed animals and giving them loves.
Gives us loves spontaneously, but not when we ask. And she's learning to blow kisses.
Likes to laugh when everyone else is.
Is in a bad routine of waking up a few times during the night again. She goes right back to sleep, but having uninterrupted sleep is no fun for mom and dad.
Is taking two good long naps on most days. But she can skip a second nap if we are doing something awesome.
Makes a good baby motor boat noise.
Loves crawling up the stairs and is super fast. She has no idea how to get down the stairs.
Is drooling a ton again and chewing on everything, must be working on some big ol' teeth.
We sure love this little girl and her big personality! Look at how much she has changed in the past year!
Just a few days old!
4 Months!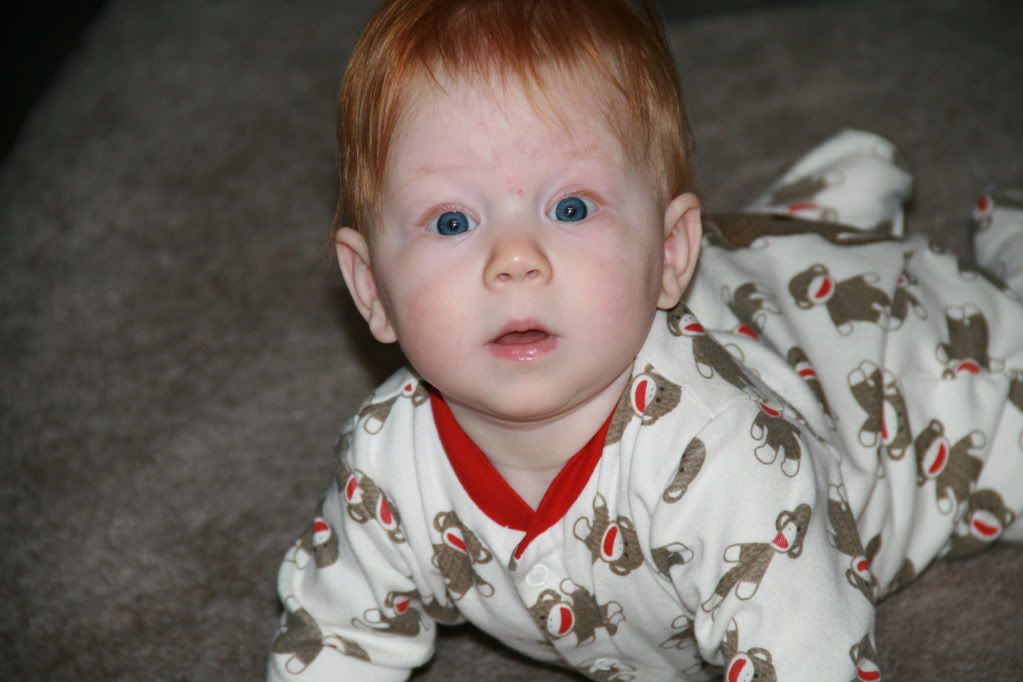 6 Months!
10 Months!