On Monday (the 2nd), after the babies' first naps, Andrew, Scout, Lynne, Carina, Harper, and I all met up and went to the Woodland Park Zoo for the afternoon. The girls are both a bit young to really get the zoo, but they seemed to have a good time watching each other, playing with their grandma, and looking for animals. They were able to spot a few; monkeys and birds and the jaguar were Scout's favorites. We have a pass that works at the zoo through the end of the year, I'm excited to make a few more trips when we are in the Seattle area!
Penguins!
What is that?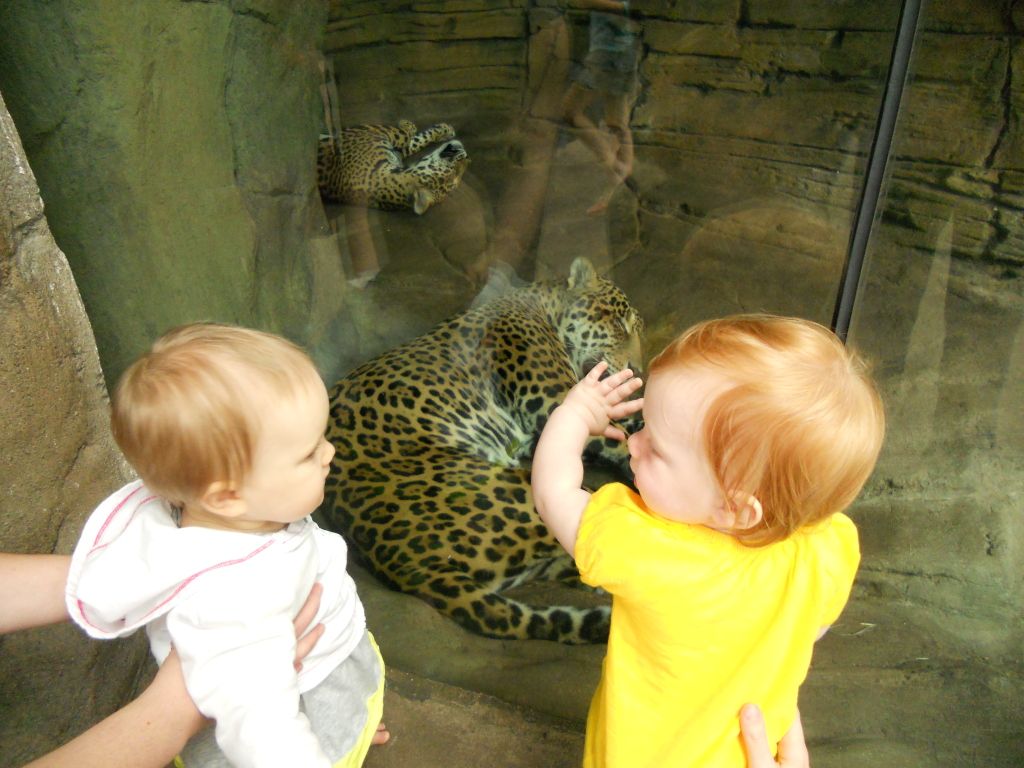 Big kitty kitty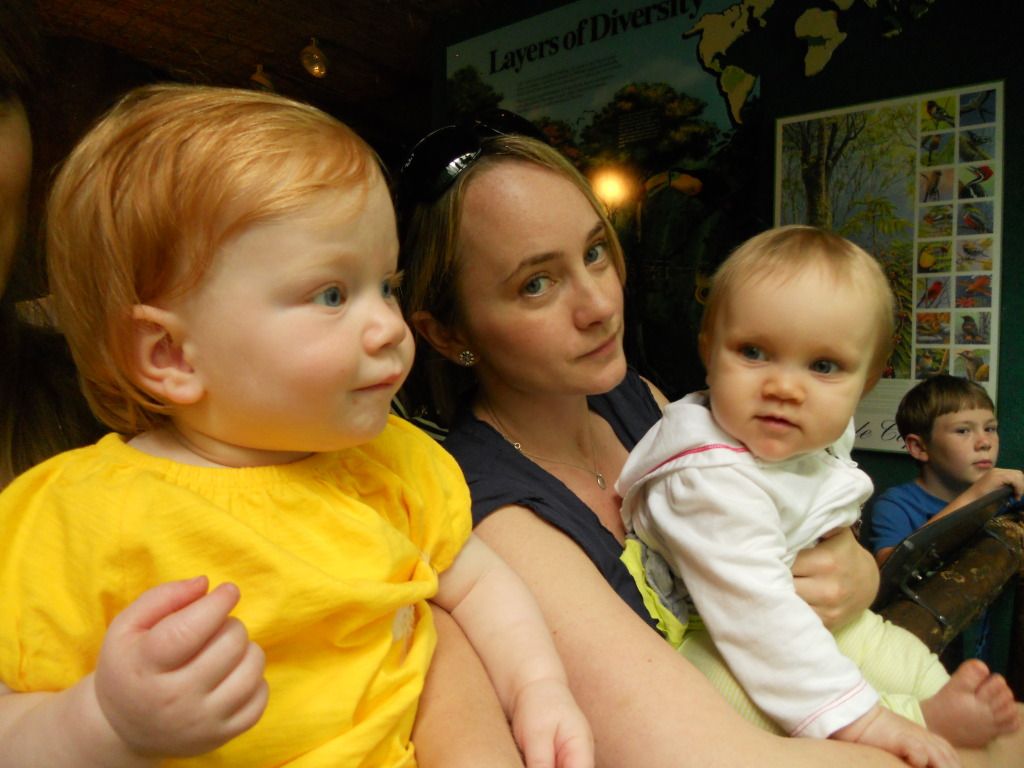 Funny faces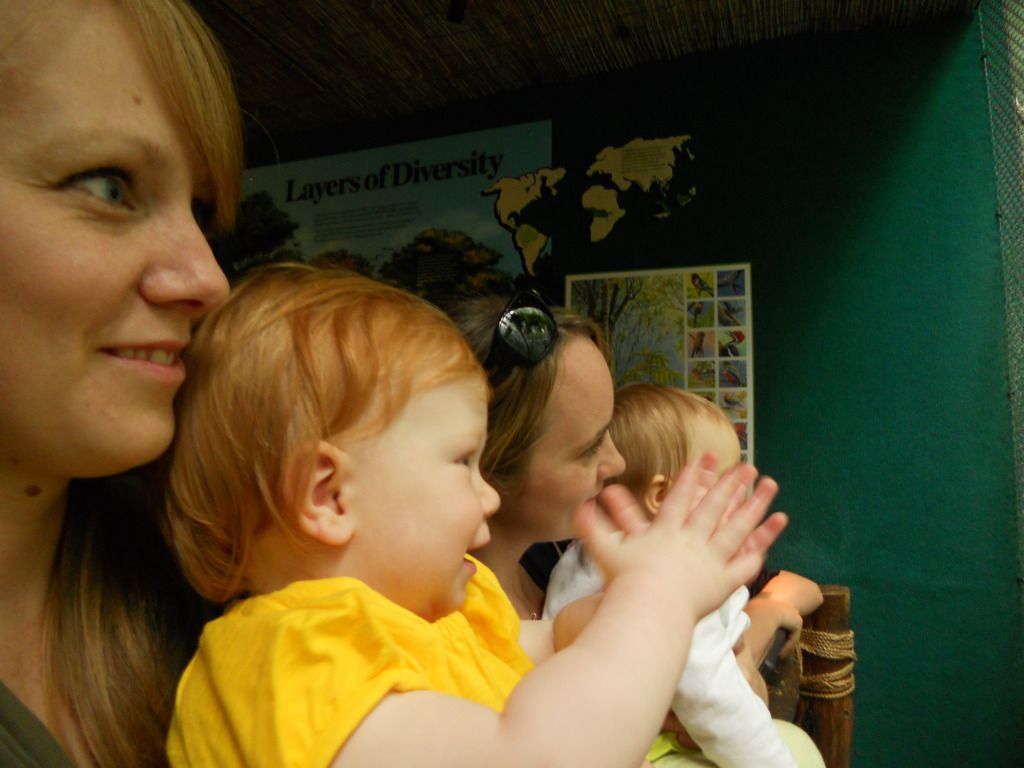 Yay!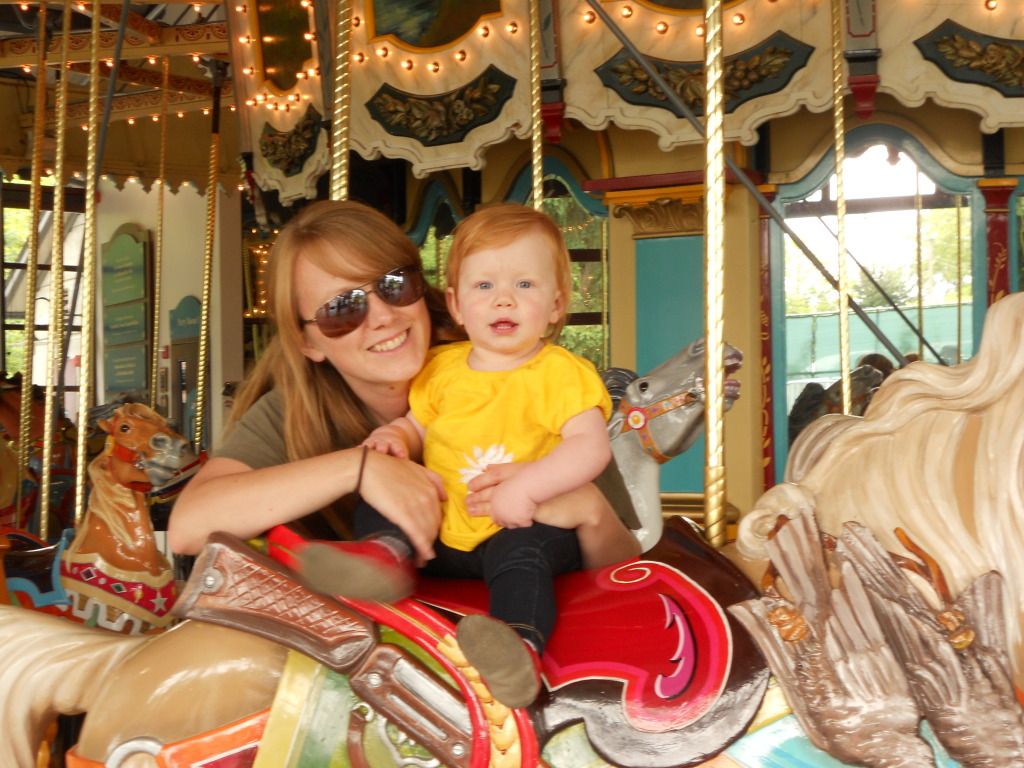 Carousel ride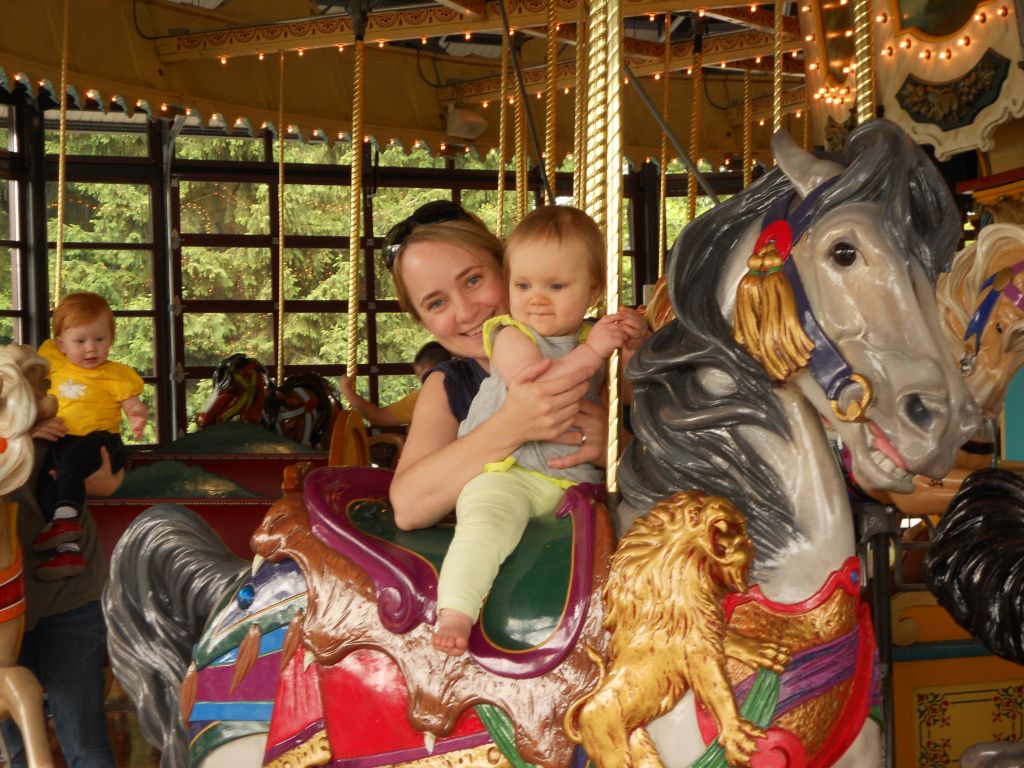 Harper on the Carosel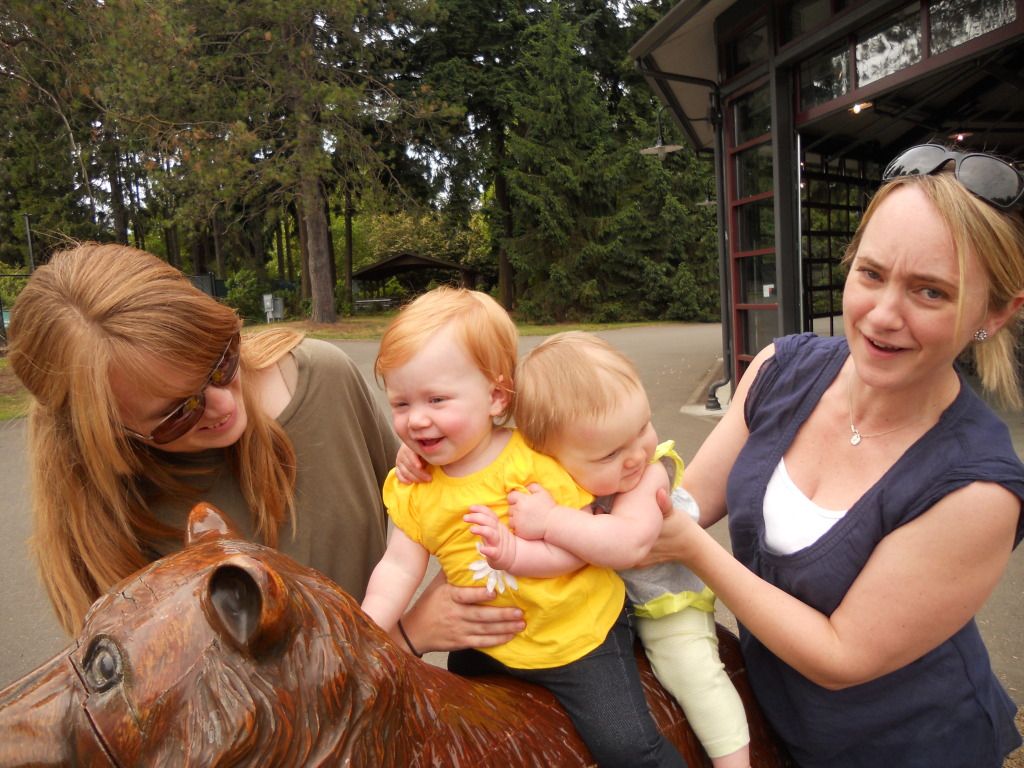 Cousin Hugs
P.S. We took a risk and skipped the second nap…she managed during the zoo but Scout could barely handle the car ride home from Seattle. Even with me sitting next to her entertaining her. At this point, I was starting to get a little bit worried about the next leg of our journey.